Celebrating Growth & Healing
Today we are celebrating the graduation of eight women and men from Women & Children's Center and Men's Center.
Each individual's experience has been a unique and beautiful journey, and although this day marks the end of a chapter, it is also the start of another. A chapter of finding ground in our community, built on a new foundation of grace and connection.
Graduation marks the success of those who have completed the six phase program while living in the Men's Center or the Women and Children's Center. The program is centered around deep emotional healing from trauma, through meaningful relationships and professional resources. As you can imagine, the intimate nature of this healing creates tight bonds among those involved. Graduation is a special event where we .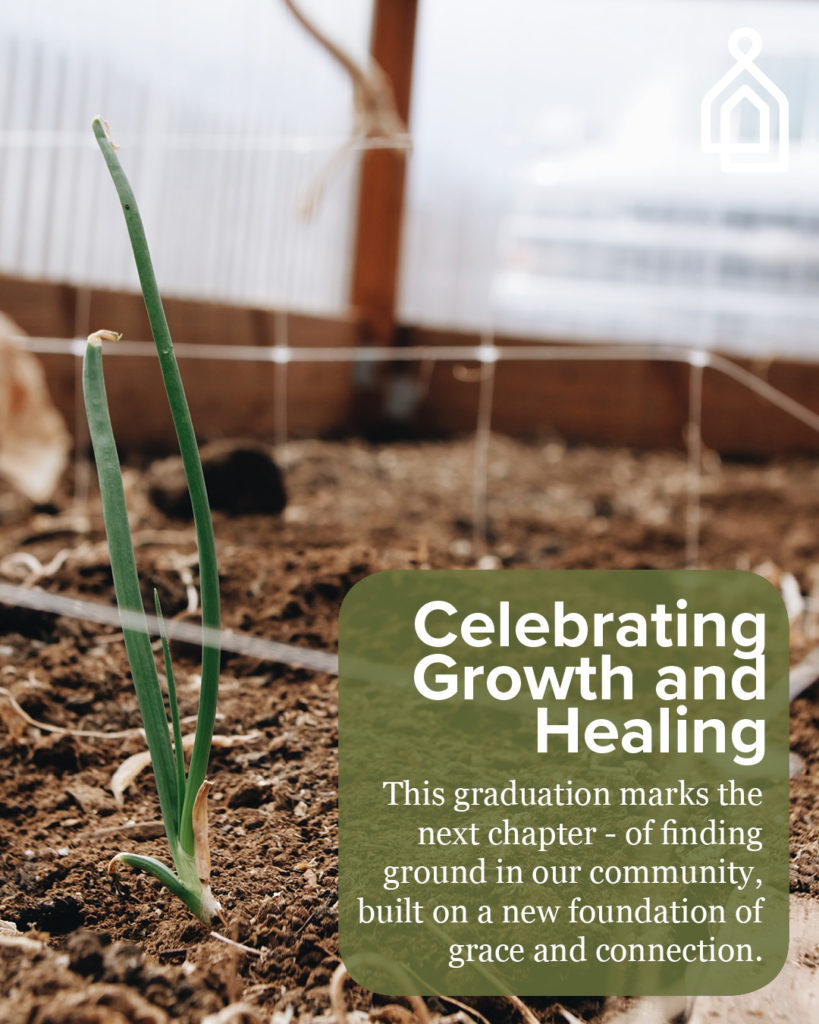 Along the way, we have seen these men and women build relationships, process their pains together, find healing, and build habits for a healthier life. No, it has not been an easy road – and the process is not over, but we know one thing – these men and women have become a family, with each other, with the staff and volunteers, and will remain family no matter where they go.
Thank you to everyone who has walked alongside each of our graduates. We love hearing the stories of how blessed you have been to be a part of their lives. We appreciate your continued support – your time, donations, and especially your prayers.
We are more than a homeless shelter. We are a grace-based community searching for true healing through genuine relationships.
Donate Now
Learn More