A Story of Transformation: Darin's Story
We shared a bit of Darin's journey last year when he was first joining the Men's Center here at Shepherd's House Ministries. Now, he shares a story of total surrender, of reconnection.
Losing Everything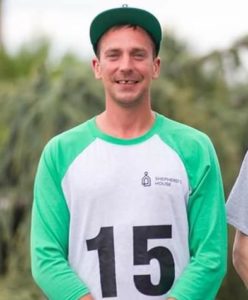 My parents were drug users and life was really tough.  I was in and out of foster care and started using meth every day when I was 15.  I was a good student but dropped out of school and started working and got free of drugs for a while.  Pretty soon I got my own place and got my brother, who was in foster care, to move in with me.  
I did not want him going through what I went through. I wanted to make life better for us both, but I got back into drugs and soon was doing drugs with my brother.  I lost everything, was living in a tent along the canal in Bend, and got busted and went to jail for 5 years. 
Total Surrender
As soon as I got out of jail I knew I couldn't keep on this path so I went straight to the Shepherd's House. The house was full but they offered me a mat on the floor.  After three weeks, room in the program finally opened up so I could stay.  I was so thankful, and for the first time in a long time, I had some hope for my life.
My first thoughts about the program were about total surrender.  I had to give up everything—my past, my friends, and even my brother.  I had to surrender it all to Jesus.  I remember growing up feeling that God cared for me, but here, I learned what love is and that God loves me, despite all my junk.  Surrender has been the greatest thing for me.  The classes and support here have taught me so much.  They have molded and shaped me in ways I never thought possible.
Growing up, I was always full of emotions and pain that I didn't understand and could not handle.  I would try to hide my pain and grief, but here, I can be real and honest and deal with my pain.  I cried a lot those first weeks here and have learned that tears are water that help me grow.
Recovery has been hard, and I couldn't have done this alone.  I just graduated from the program in May and now have a full-time job, I go to church and have a great group of friends and mentors who support me.
Recovery and a Reconnection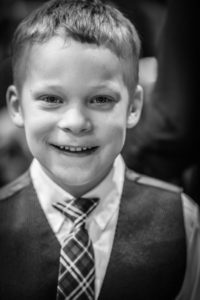 One of the things I am most grateful for is The Shepherd's House helping me to reconnect with my son whom I have not seen for seven years.  He was just 3 months old when I got busted and went to jail.  It's hard to believe that I have a seven-year-old son, and I so much want to be in his life and be a good dad.  I don't want to see him go through what I went through.  I am looking forward to being there for him and can't wait to start a new life helping him and loving him.
I was pretty messed up, but now, I don't want to do drugs.  I am excited about my life and future, and my family has seen these huge changes in me and are so proud.  That puts a huge smile on my face. 
Moving Forward with Purpose
It's just amazing to see how much Darin has grown in the past year.  His life is no longer a race to nowhere. Now he has a real purpose, hopes to be a great dad, and a bright future ahead. We are so proud of Darin.
This transformation is only possible because of supporters like you. Would you consider becoming a financial partner with us as we move forward in our mission to help other's find healing just as Darin did?
Donate Today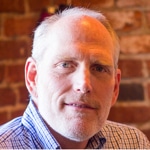 By Curt Floski
Executive Director, Shepherd's House Ministries