Rising To The Occasion
"COVID-19."
"Novel Coronavirus."
New words now constantly ringing in our ears. Most of us had never heard those words spoken, let alone said them ourselves.
This fast-moving pandemic has changed the rhythms of life here at home and around the globe. Spring is here – a time we would normally spend watching the kids play baseball and celebrating Easter. Instead, we sit at home disinfecting doorknobs and wondering if the grocery store has received a new shipment of toilet paper.
As I write these words the virus is approaching 1,000,000 infected and 45,000 deaths worldwide. As quarantine becomes a way of life in the U.S. numerous businesses shut down leaving millions without jobs, without income, and uncertain of what next month brings.
This pandemic has likewise altered the landscape here at Shepherd's House Ministries. During a usual week, we would serve around two food boxes – sometimes a couple more towards the end of the month. Last week we gave away 677 food boxes and served over 5000 meals.
Our new normal watches the kitchen pantry empty each day. The generosity of Central Oregon fills it back up each night. Our work-load has skyrocketed and social distancing has robbed us of our volunteers.
Our residents, the men, and women in our long-term recovery programs have stepped up their game accordingly. They are the horsepower behind this new operation, working long days to serve our hurting community.
They do it all: taking and organizing donations, preparing meals and food boxes, and distributing items to those who come to us hungry and in need. All the while carefully following health and safety guidelines to protect everyone involved.
A Perfect Example
Today was no exception – a great illustration of what is happening here as we face this challenge. We began the day with very limited food, enough to make up maybe 10-15 food-boxes (around 80 meals total). We had received a request from Deschutes Mental Health (DMH) asking for boxes for 14 families totaling 57 people.
You can understand the dilemma. How were we to meet the needs of those who came to us for help later in the day? We held a meeting with the guys – residents here at Shepherd's House Ministries – and asked them what they wanted to do.
Many of these men are all too familiar with going hungry, as many of them have been homeless and in need themselves.
Do we serve the 14 families at DMH – or – wait and serve the homeless and needy coming to pick up boxes in the afternoon? Much discussion ensued.
A voice spoke up above the chatter: "What about the loaves and the fishes?" He was referencing the story of Jesus feeding many with just a single boy's lunch.
No sooner than he had finished speaking, a truck pulled into the lot. It was full of more than enough food to take care of the request from DHM and to send boxes with anyone who needed them in the afternoon.
What an incredible example of God's love for our men, staff, and community. It has been amazing to watch the men and women faithfully and gracefully rise to this occasion of community outreach. Tough times can bring out the worst in people, but it can just as easily bring out the best. Each day we witness just that – people pulling together near and far to lift up their neighbors.
As you know, this pandemic is far from over which means we continue to need your help as we navigate this influx of hungry families in Central Oregon. Check out our COVID-19 Emergency Needs page to learn about how you can help, or simply donate online and we will use your donation where it is needed most.
We are ever grateful for the support we have received. Thank you.
Donate Now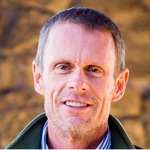 By Cash Lowe
Organizational Chaplain, Shepherd's House Ministries