Story of Transformation: Misti & Jackson
We talk a lot about the transformation that happens here at Shepherd's House Ministries – but what does that really look like? This month, as we are wrapping up our Summer of Living and Giving campaign, we wanted to highlight Misti and her 3-year-old son Jackson. Theirs is a journey so perfectly encompasses the generational healing that is happening in our Women and Children's Center.
Misti shares how her walk with addiction brought her to Shepherd's House Ministries, and how the community and resources have changed her as a woman and as a mother. Through doing the hard work of healing in this safe place Misti has not only seen a transformation in herself but in her son Jackson as well.
Misti's Story of Transformation
"I had used drugs for over twenty years.  My dad was an addict and my parents divorced when I was 2, so I was raised by a single mom.   Most of my life I was high on drugs but still a functioning addict.  I could keep good jobs and had pretty good relationships.  I had four kids and was a hard worker.   
But, my drug problem got really bad.  I used drugs to take away my pain, but they never did.  My life was a mess and I was not a good mom.  I had to give my kids up, which was better for them that I did.
I had been in and out of treatment centers for a long time, but they just scratched the surface.  I felt so much pain and shame because of my addiction and for losing my kids.  I got to the point of suicide and knew I needed help, or I would be dead. Then, I met a guy who had joined Shepherd's House Ministries.  He talked about how his life was transformed and how they could help me.  I called and they had an opening!
At first, I was pretty skeptical that this would just be another short stay in a treatment center that wouldn't help.  I was also concerned about living in a home with a lot of other women. 
It was nothing like that. Being in this recovery home has been amazing.  This place has changed my life and living in a home with all these other women and their kids have been easier and better than I thought.  These people care deeply — we have each other's backs, and it means a lot to have so much care and support.
I have gone through a lot of healing here, and now my youngest son, Jackson, who is 3½, is able to live here with me.  When he first came, he was out of control. He wasn't potty trained, he threw tantrums, and he was uncaring and untrusting.  I wanted to be a good mom, but I did not know how to handle him.  And, my biggest fear was that my kids would just grow up to be like me.
One of the great things here at The Shepherd's House is that my son and I go to counseling together.  They are helping me and my son, and that means so much to me.  In just a few months we have developed a great bond, and he has changed so much.  He is now potty trained and shows such good behavior.   He always says, "I love you, mommy."   He is just a kid now and he loves it here.   I am learning how to parent and care for him.  I have learned that I can be a good mom, the mom my son needs.  And, The Shepherd's House is helping me to reconnect with my other kids as well. 
I recently saw my mom and she was shocked at how much I had changed.  She said, "I have never seen you like this before.  This place has given me the daughter I never had."
It's really hard for me to put into words how much I have been impacted and how much this place means to me.  All I can say is, The Shepherd's House has been life-changing, and I am so thankful Jackson and I get a second chance at life."
Breaking the Cycle and Providing Generational Healing
After reading Misti's story, I cannot help but feel blessed and overjoyed by how her life has been so deeply impacted through the giving of donors like you. It's because of your willingness to provide the help that we are able to address the deep needs of the many who struggle with the cycles of addiction, poverty, and shame. Finally, we are seeing something we have longed and prayed for. We are seeing 'generational healing' in kids, their moms, and even their grandparents. 
Misti is getting her life back. She can once again be a mother to her son, Jackson, and he is thriving. Even her relationship with her mother is being restored.
During her time at Shepherd's House Ministries, Misti has had the opportunity to acquire new skills and tools to live a new and better life – not only for herself but for her son. She recently shared with me that she no longer wants or needs drugs. She is now working at a part-time job and is beginning to feel a renewed sense of independence and hope. This is where the generational healing starts and how it carries down to other generations.
Donate Today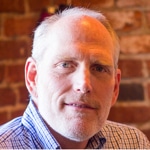 By Curt Floski
Executive Director, Shepherd's House Ministries