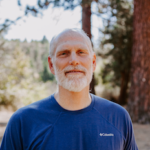 Curt Floski
Executive Director
About Curt
I'm currently serving as the Executive Director of Shepherd's House Ministries. I've spent the last 35 years focusing on the life controlling issues that lead to homelessness in America. I'm passionate about creating places of grace where men, women and children find hope and healing. In addition to our local work, we have created nationally recognized programs within the Rescue Mission field through Grace Network International, a consulting ministry that works with missions and organizations desiring to create cultures of grace. I hold a B.A. and M.A and am a certified Reality Therapist. When I'm not working, I enjoy hiking in the wilderness and have always enjoyed sports. I'm married, have three children, and we all live here in Central Oregon.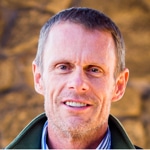 Cash Lowe
Chaplain
About Cash
As a freshman in college, I first volunteered at a small rescue mission in downtown Seattle and have been serving in mission work ever since.  I've walked alongside the hurting and broken for over 35 years sharing the Good News of the Gospel while reaching out to those whose lives have been impacted by abuse, addiction, and trauma. For more than 14 years, I've provided training for rescue missions and recovery centers. I'm a graduate of Puget Sound Christian College and have a Masters in Ministry with an emphasis on Missiology from Hope International University. My wife Lisa and I have four children and live in Redmond, Oregon.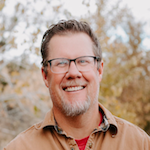 Mike Yunker
Director of Men's Center
About Mike
Growing up in a broken and abusive home leading to addiction and divorce, I am able to bring a unique perspective to the Shepherd's House Ministries team. Having served as a teaching pastor for over twenty years, engaged in recovery and homelessness for ten and currently serving as the Program Director for Shepherd's House Ministries, I work on the frontlines for the broken and most vulnerable in Central Oregon. I am also the founder and director of Ana●Pauo Ministries- serving Christian leaders and their families who have experienced spiritual abuse, trauma, and burn out within the local church. I graduated with a Master of Arts in Biblical Studies from Cincinnati Bible Seminary and am currently in the Master of Arts Counseling Program at Western Seminary. I am married to my wife Ashley and have two grown sons, Noah and Jonah, and a little one, Caleb.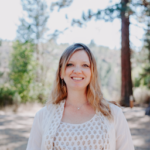 Jillian Devine
Director of Women & Children's Center
About Jillian
My life passion and calling for the past 15+ years has been about serving the homeless, abused, traumatized and forgotten. I grew up in Spokane, WA and was raised in a family where hard work, laughter and loving people well were greatly valued. I completed my undergrad and graduate schooling in the area of counseling all while working in homeless services. I married my best friend, Korey, in 2009 and he has always supported my work. We have lived in three different states to help with women's centers. In 2018, we had our first child, Elliot. Our second child, Atticus, is 7 months old. These men of mine keep me balanced, they give me hope on those really hard days and they always remind me of what I am fighting for.
David Notari
Director of Development
About David
For the past 32 years of my professional life, I have been immersed in organizations that help people. As a school teacher of seven years, it was my pleasure to help shape and pour into young minds. As a Camp and Conference Leader of eighteen years, I had the privilege of shaping programs and experiences that helped people reach their full potential in mind, body and spirit. Now, as the Development Director of Shepherds House, I am privileged every day to convey our mission and vision to those interested in stepping deeper into the work we do. Every person has incredible worth and value, and each deserves to be loved unconditionally no matter what their circumstances. That is how we live out each day at Shepherds House and I enjoy conveying and living out those values with those who decide to join us as donors, volunteers, or community partners. I'm a dad of three amazing adult children, all enjoying their lives both in Oregon and California. I have an amazing wife, Debbie, who is a teacher and lover of high schoolers. I love the ocean and mountains and find myself participating in a variety of endeavors. One of my greatest joys is cooking and it's always better when I get to cook for others. I love to surf most of all because it feeds my soul. I consider it a privilege to be apart of such a great community here in Central Oregon and an even greater community of caring and loving people at Shepherd's House.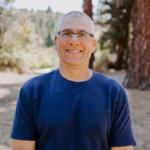 John Lodise 
Director of Emergency Services 
About John
My early life was filled with schooling - a diploma from St. Francis Regis High school in N.Y.C., a B.A. in Political Science from Williams College in Massachusetts, and a law degree from U.C.L.A. After working as a lawyer in Los Angeles for 11 years, and working at being an ex-lawyer for 14 years after that, I came to Shepherd's House in Bend in 2014. After nearly seven years with SHM, I have become a husband of three years to Dart Eastwood and a resident of Redmond. I find my joy equally in helping those in need, and in journeying by foot and canoe through the Central Oregon wilderness accompanied by Dart.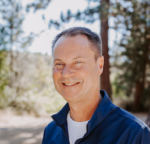 John Ryan
Director of Operations 
About John
I joined Shepherd's House Ministries in 2020, after working in the healthcare and homeless non-profit sector for 13 years. I have a B. S. degrees in Finance and Economics from Oregon State University, am married to my beautiful wife, Marie, and have two children as well as two rowdy but lovable dogs.

Andrew Hoeksema 
Redmond City Director
About Andrew

Bio Coming Soon!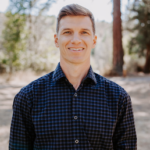 Ryan Olufson
Associate Director of Development
and Volunteers
About Ryan
 I am a native of Southern California and have a background in student ministry, marketing and non-profit work. I am passionate about helping others and serving our community. I enjoy cooking, traveling, exploring the outdoors, surfing, being creative, reading, and cruising in my 75' VW bus. My wife (who is from Redmond, OR) and I live in Bend with our two children Jesse and Charlotte. I look forward to serving with you and getting you connected with our donation and volunteering areas.

Kelli Hayes 
Associate Director of Major
Donor Engagemnet 
About Kelli
 Many life experiences in my adult life have led me down a road very near to the broken things of this world. Through my church, Antioch, I found a community involved in working to redeem those broken things through Christ. It was through their partnership with Shepherd's House, that I became a part of this family. As an Oregon grown girl who has been blessed to make this side of the mountain home for nearly all of her adult life, I am most blessed in this life to be married to my husband Justin, and to be a mama to our daughter Hadley. In our rest time, we spend a lot of time at swimming pools as a swim team family. We also love to travel, be outside in creation, and spend time with our loved ones… including our senior yellow Labrador, Jax, and our kitty, Velvet.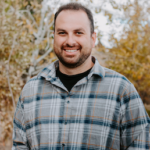 Aaron Norris
Men's Mission Coordinator
About Aaron
I met Curt and Cash while working as a counselor for the Union Gospel Mission in Salem and had wanted to join their team ever since. Five years later, I had the honor of officially joining the Shepherd's House family. I am a husband and a father to two beautiful girls. I love being with my family either camping at the coast or hiking through the majestic terrain of Central Oregon. I was born and raised in Tucson, AZ and have been in love with Bend since I originally came to Oregon in 2006. I am considered a jack-of-all-trades, as my interests are across the board. Whether it is out in the wilderness, in an art gallery, playing a sport or some video games, doing nerf or paintball. You have an idea? Let's go!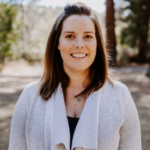 Yolanda Saporito 
Controller 
About Yolanda
 I have been in Bend since 2017 but am originally from Montana. I enjoy spending time with my husband, daughter, and our pets, and my hobbies include reading, cooking, swimming, and being outside. I have always enjoyed my line of work, but I wanted it to mean more and make a difference in our community and our world. Shepherd's House is the perfect fit for those goals and being part of this team has been life changing for me.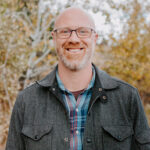 Evan Hendrix
Project S.H.A.R.E Coordinator 
About Evan
 Throughout my adult life, I have worked to create safe and welcoming spaces for people to be known and loved. During my eight years at Whole Foods Market and four years pastoring with a local church, I have cultivated a deep passion for helping to connect people to one another through food and sharing meals at tables. These days, I spend time connecting with people in the Central Oregon community who are currently unhoused. My team and I carry emergency supplies including food, clothing, and sheltering devices to people who are currently sleeping out, in an effort to connect with them and provide additional resources to pursue health. I am happily married to my wife Lyndsey and am blessed with two children.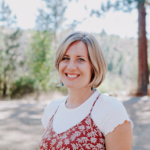 Amie Schulz
Behavioral Health Specialist
About Amie
Over the past several years I have been on a path of searching out my vocation. This came after a lot of pain and brokenness in my own life. As I started to experience God's grace and healing as I rebuilt my life, I had a strong desire to give back by working alongside those that are hurting.  I started working with SH in 2019, the same month I graduated from Multnomah University with a Bachelor's in Psychology. I am currently pursuing a Master's in Social Work with Boise State. In my spare time, I love being outdoors on the lake, or on a walk with my husband, two daughters, and our english bulldog.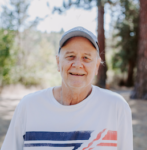 Peter Cookson
Addiction Recovery Specialist and
Mental Health Coordinator
About Peter
 Hope. Love. Connection. These are at the foundation of how we work and what we try provide to all those who walk through our front door. As someone who has dedicated most of his adult life to working with the still suffering alcoholic and addiction. Within five minutes of entering Shepherd's House for the first time, I knew I had found the single most important job of my life. Unabashedly, my own personal story includes addiction, homelessness, and hopelessness. And everyone kept asking the wrong questions; instead of wondering why someone got addicted or pondering upon how could someone throw their life away, what had gone so wrong, we need to compassionately listen to their stories, empathize with their brokenness, and ask why not use, why not escape the trauma of their lives. Rather than punish, love them and provide connection. Rather than shame, help build them up and let them know we value them and that they matter. Instead of tossing them aside, offer them hope and let them know they cannot disappoint us, that Grace matters, and that they have found a home at Shepherds House and we are their family. We offer them hope, we show them we love them, and we provide them with the one thing more than anything else addiction has robbed them of, connection.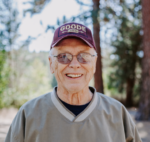 Loomis Goode 
Men's Intake Coordinator
About Loomis
 I am originally from Central New York. I spent sixteen years at the Syracuse Rescue Mission; first as the Residential Services Manager and then as the Building Services Manager. I retired in January 2003 but in 2005 I was offered and accepted the position of Compassion Ministries Pastor at Westside Church in Bend. After three years at Westside I came to Shepherd's House as the Assistant Director. I later became the Chaplain and eventually the Discipleship and Intake Coordinator. I am currently serving as the Director of Intake. I have served at The Shepherd's House for the past 12 years.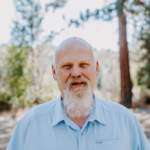 Bart Elliott
Facilities Manager 
About Bart
 I came to the Shepherd's House in 2012 looking to change my life. Since then, I have graduated the program and joined the staff in 2014 as a House Manager and am currently their Facilities Manager. When I'm not working, I enjoy fishing and spending time with my grandkids and my dog Tinley.

Ryan Smith
Emergency Services Associate 
About Ryan
 I was born in Bend, Oregon and grew up in Prineville. I received a Bachelor's degree in Psychology from Oregon State University and am currently working toward a Master's degree in Clinical Mental Health Counseling from Capella University. As a young adult, I was always highly involved in athletics and wrestled for the University of Oklahoma as well as Oregon State. I enjoy anything outdoors, working out with friends, and being a father. I love living in Central Oregon and am involved in the recovery community here.

Stephen Piercy
Spiritual/Physical Health and Wellness Coordinator 
About Stephen
 I entered into the Shepherd's House inpatient program in 2013 and graduated in 2014. This is the place where I experienced what Jesus looks like in the flesh. Through the love and grace I experienced through the staff and residents, I finally understood how to walk out a new life in recovery and every area of my life. Especially in the relationships I've been given through this process. I am currently the Spiritul and Physical Health and Wellness Coordinator, where my role is to walk along side of our men, through their spiritual and physical goals. I am honored I get to do this, it still feels unbelievably surreal.

Josiah Nguyen 
Kitchen Manager 
About Josiah
 Bio Coming Soon!

Mike Koering 
Men's House Manager
About Mike
 My background has always been in construction and all that goes with it. I joined a program in Salem that was faith-based in 2014. Since then, God has gotten ahold of my heart and led me into ministry helping the hopeless and hurting men like me. In June of 2021, I joined Shepherd's House Ministries as House Manager and my life will never be the same! Not only do I get to connect with men from the same background, I also get to learn more about Grace and Transparency in my own life. With growing there comes pain. In Christ the pain is good! I love underwater basket weaving, and watching paint dry.

Rachelle Hoole 
Women's Case Manager 
About Rachelle
 Bio Coming Soon!

Samantha Ewing
Administrative Assistant 
About Samantha
 I started volunteering at Shepherd's House in 2019 at the Men's Center and grew to love the atmosphere and the people in it. Almost two years later, I was blessed with the opportunity to join staff. Helping people has always been my passion as I've volunteered in a multitude of areas over the years. But loving on others with different stories and backgrounds is what I do best. I love challenging myself, learning new things and am currently working on finishing my Bachelor's in Psychology. My favorite activities are reading, hiking, eating, and watching scary movies (not the cheesy ones).

Cat Wallace 
Women's House Manager  
About Cat
 I came to Bend in February 2020, began volunteering at the Men's Center in October, and was hired on as House Manager at the Women and Children's Center in December. I find the W&CC a beautiful place to serve and to heal from my own past. One of my favorite aspects of working at the W&CC is being able to personally connect with the women and share my passion for creativity with them. I believe that creativity in community is a form of play, and play is universally important to each individuals well-being. Also, it's been proven that the act of being creative releases dopamine in the brain, reduces anxiety and depression so, for that reason, I strive to encourage creativity in the women. In my free time, I enjoy paddle boarding, quilting, and studying the Scriptures.


Lynelle Schaalma
Registered Nurse
About Lynelle
 Bio Coming Soon!

Denise Henning | Director of Finance
Rachele Meehan | Data Entry
Dave Farquhar | Consultant
Randal Jacobs MD | Volunteer Medical Director