Shepherd's House ministries is excited to announce we are expanding our services and our unique approach to loving our neighbors in need through the establishment of a new Redmond Campus. We have provided Cold Weather Shelter for eight winters in Redmond and long held a vision for establishing a permanent campus for homeless services there. In 2022, that vision will become reality.
The number of known homeless residents in Redmond has more than doubled in recent years. There are so many who need help and hope in Central Oregon. Without long-term options, there has been a significant gap in services and no place where these individuals can call home.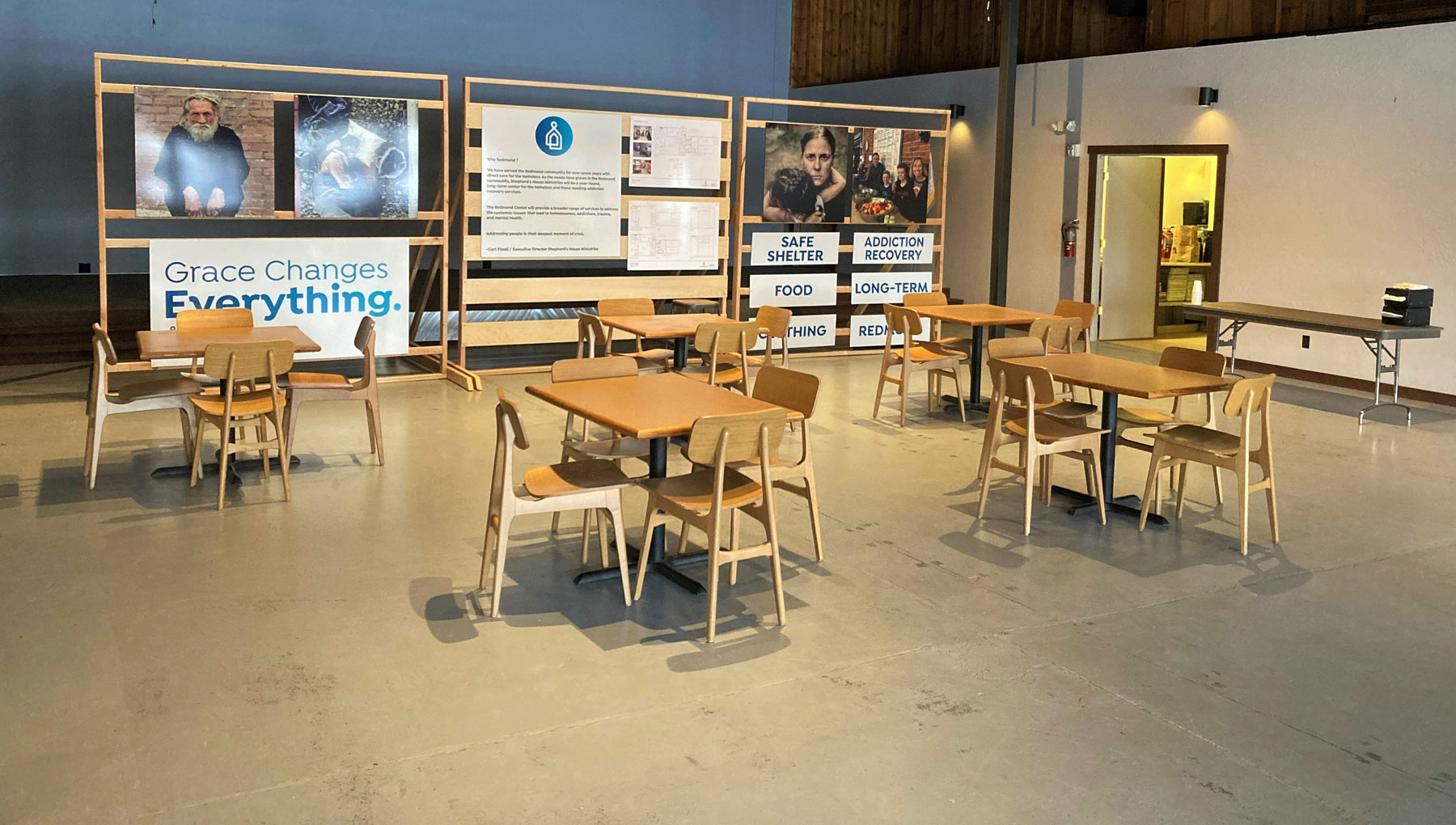 Shepherd's House Ministries is responding to this need by expanding services into Redmond through a new 9000+ square foot center that will shelter up to 60 individuals. This center will provide food, clothing, shelter, and programs in a grace-filled community.
At our new Redmond Campus, Shepherd's House plans to:
Feed 45–60 people,
three meals per day,
or up to 50,000 meals annually.
Provide low-barrier shelter
to 40+ persons each night,
year-round.
Increase case-management
resources for our neighbors
in need.
Offer employment
assistance and educational
activities daily.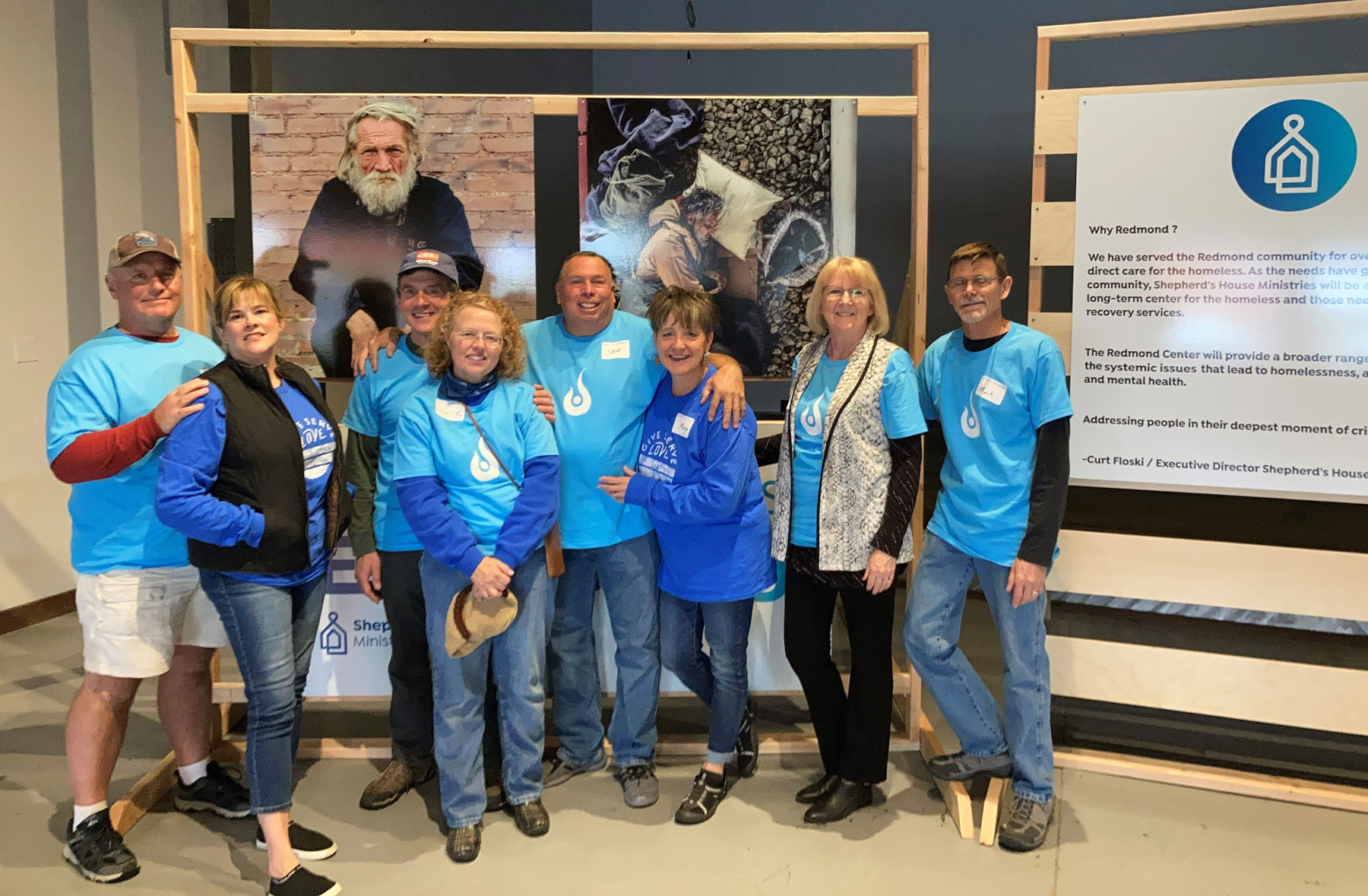 Shepherd's House invites the entire Redmond and Central Oregon community to join us in loving and caring for our most vulnerable neighbors in these tangible ways. Please consider partnering with us as we open our new Redmond Campus in 2022.
| | |
| --- | --- |
| Donate Now | Donate now to support the renovation of the Redmond facility and to support the operational costs in a whole new city. |
| Volunteer | Register with us to volunteer now and be informed as opportunities begin in Redmond. |
| Contact Andrew | Feel free to contact Redmond City Director, Andrew Hoeksema to learn more and to be informed about upcoming open houses at the Redmond Campus. |