The need continues to grow in Central Oregon. And, Shepherd's House Ministries is responding. 
We want to love people well by meeting people where they are, on the streets, in the homeless camps, shut-in at home. Therefore, we have expanded our current outreach by going out to those in need. To do this, we have launched something brand new called Project S.H.A.R.E., Shepherd's House Aid and Relief Effort.
WHY Project S.H.A.R.E. & WHY NOW?
Many people are still out of work, not able to provide for themselves, some even shut-in, isolated from help. Many more are homeless now, living in cars, on the streets, and in the camps. Project S.H.A.R.E. provides a unique opportunity to meet people at their place of greatest need, helping them to get back on their feet.
With your help, together we will travel to those who need support and provide food, clothes, supplies, and loving care.
The needs continue to grow, not shrink in our community, as we still struggle with the pandemic. Now more than ever people need practical support and together we can be there to meet the most challenging needs of people across Central Oregon.
"I heard how Shepherds House was giving out food and supplies. All I had in my fridge were a few eggs and a half-gallon of milk. We came not knowing what to expect. They provided days-worth of food and supplies, a kind smile, and even some flowers. Without the help of Shepherds House, me and my 5 kids would not have food on the table."
- Single mom who came for help
The hurting need our help. The hungry need food. And we need you!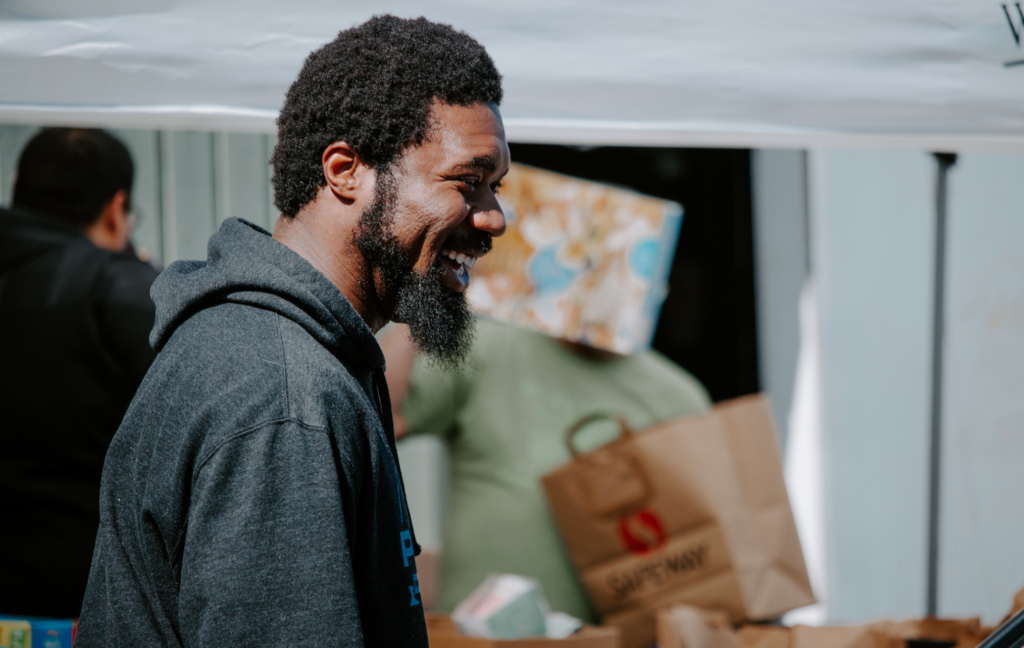 HELP US LOVE PEOPLE WELL THROUGH
Project S.H.A.R.E
Every dollar given will be used to retrofit our Division Street building for better service access, expand our storage capabilities for storing food and supplies, purchase a SHARE van for travel to help the needy, bolster our staff to help support these important efforts, and marshal a team of volunteers that want to help meet needs.  Many of these efforts are underway but your continued support will be critical for the ongoing success of Project S.H.A.R.E.
Questions? Get It Touch Today!
For more information about contributing and volunteering, please use the form below to reach out to Dave Notari, our Director of Development.