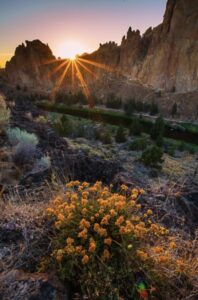 Eco-Wellness as a Path to Healing
Shepherd's House Ministries provides outdoor recreation activities for men, women, and children in recovery. Most who come to us for help come with deep levels of childhood trauma, and research shows that significant life-transformation happens when people engage with the outdoors in a safe and healthy environment. We call this experience Eco-Wellness..
Ryan Reese, a Licensed Counselor specializing in eco-wellness therapy, and a frequent educator at Shepherd's House Ministries shares some perspectives.
"Eco-wellness is about maximizing a person's time with the outdoors. This can be a vital resource for those who experience chronic pain, trauma, and illness because research shows that sounds of nature, etc. can actually help people recover faster."
Because the outdoors serves such a vital purpose for those working on recovery, residents of Shepherd's House regularly strive to re-engage with nature where they can employ healthy coping strategies in a safe setting. Outdoor experiences and excursions include guided rock climbing, camping, and rafting trips, nature cardio-hikes, fishing, stand-up paddleboarding, and ocean excursions, all challenging steps for most but each a critical part of the healing process.
Reese also points out that engaging in eco-wellness activities in community "helps men and women to overcome isolation and the propensity to allow past trauma to affect the present. The outdoors can be a calming environment where conversation becomes free-flowingand people get to the heart of what they are going through."
"One of the biggest factors with my recovery and graduating from the program at The Shepherd's House was the focus on outdoor trips as part of recovery. Being outdoors gave me a sense of accomplishment. For me getting outside in nature was a place to build friendships and strengthen the bonds with others."
Josiah / 2017 Men's Center Graduate