Going Above, Reaching Beyond:
Help us Reach our Goal of $365,000 this Giving Season
YEAR-END CAMPAIGN-GOING ABOVE, REACHING BEYOND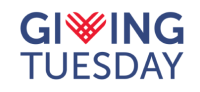 Support Shepherd's House Winter Shelters in Bend and Redmond
We are on a mission to raise $500 every hour between 8 am and 5 pm. Will you consider participating and celebrating the act of giving? Your gift will have a tangible impact on those struggling in the dilemma of homelessness.
Shepherds House has many ongoing daily needs as we help the broken and hurting. Your donation ensures that we can continue to meet these important needs Thank you for your support
For our donors looking for extra ways to contribute to our organization, now you can donate supplies and other products directly through Amazon to our designated programs through charity lists. Just click on any of the hyperlinks below and you'll be directed to lists made for each of our programs.