The Healing Affects of the Outdoors
It is well known that Central Oregon is a haven of outdoor recreation. We are surrounded by breathtaking nature filled with opportunities for adventure. As an early recovery program for men and women overcoming addiction and trauma, we feel extremely blessed to have such resources at our fingertips. Being located in Central Oregon has given us a unique opportunity to use nature as a source of therapy and we have seen immeasurable results.
The strides our residents take in healing and bonding while exploring the outdoors is incredible and not at all surprising. Years of research shows the benefits of physical activity and fresh air on our mental well-being. Nature has a way of breaking down the walls we build in our minds and movement literally changes the way our brains process information.
With a deep understanding of this data and a personal love for the outdoors, Cash Lowe, our Organizational Chaplain, makes a point of getting our residents outside as often as possible.
We partner with local outdoor companies and wilderness therapy teams to build a significant outdoor component into our recovery program. This is one of the many tangible resources we utilize to facilitate lasting life-change for the men and women we work with.
When we take these men and women outside, a number of things happen. First, there is an element of rebuilding a relationship with the outdoors, as many of these individuals have had to live without shelter and may associate activities such as camping with significant negative memories. We begin by providing positive experiences in nature where these men and women have a chance to truly enjoy each other and redefine what it means to be outdoors.
On these excursions, while we hike, rock climb, swim, or fish, we can see a tangible mood shift in the group. Something loosens and conversations naturally wind down deeper paths as we casually process together. These conversations happen without prompts and create a sense of bonding that takes much longer with traditional therapy sessions.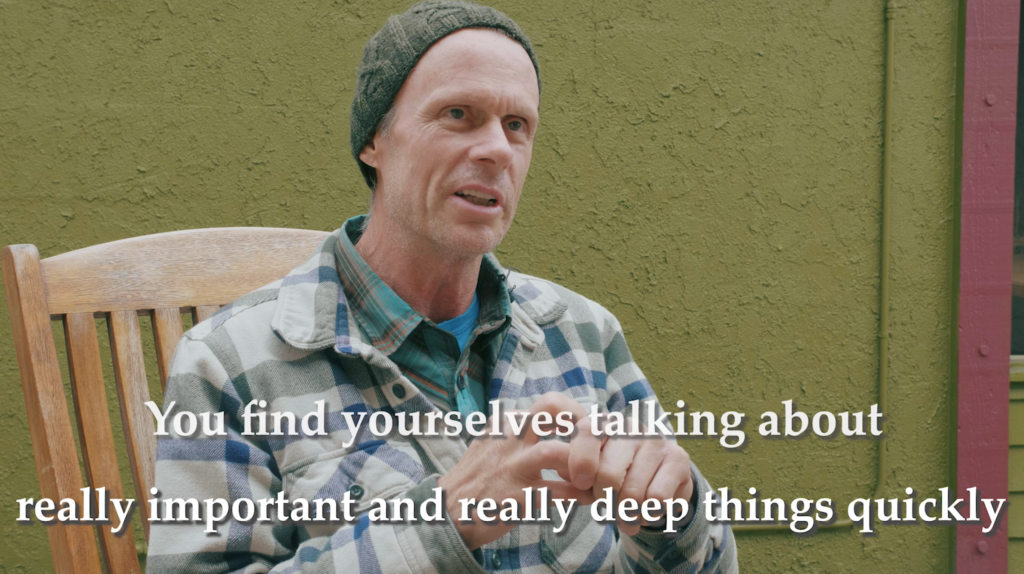 Apart from the deeper healing we see taking place, there is another important element that should not be overlooked. These excursions are fun. When we get these guys and gals outside we hear them laugh and we see them smile. We watch friendships form and we build memories together. Within the walls of the Men's Center or the Women & Children's Center, these men and women are working so hard every day to address painful wounds. But, it is so important to take time to simply have fun together. These activities offer a time to relax, unwind, and discover new healthy hobbies.
It is thanks to our community of outdoor lovers that these excursions are made possible. When you donate, you provide the means for gear rentals, transportation, food, and professional guides. Your donation gets these men and women out in the mountains, on the water, and on the rock where they get the chance to explore so much more of the world they live in. They get the chance to breathe deeply, enjoy good company, and feel relief from the deep trauma they have experienced.
Make Generosity a Holiday Tradition
This holiday season, we are calling on all of you to support these efforts of wilderness therapy and eco wellness so we can continue to allow our residents the healing experience the outdoors can provide. Will you partner with us?
This December a group of four generous Shepherd's House supporters has offered to match up to $251,000. Donate today and your contribution will make double the difference!